Company Profile
Our factory since in 1983, which is located in Hebei province, north of China. It has much experience for the felt production.
–There's two professional production lines, it'll support us to make goods smoothly and guaranteed the production time.
–There's more than 50 people in factory to working for customer's order.
— We will audition the BSCI certification every year. it's passed this year as well. Attached is the BSCI of our factory. It's support us to offer the good product to our customer.
— There's SGS certification for felt.
— There's professional QC team to check the quality of goods. It's offer the best convenience for customers sell goods.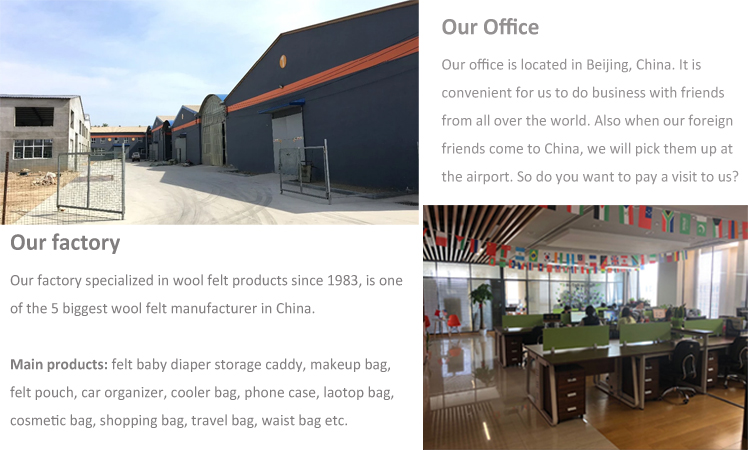 FAQ
Q: Are these good for sound dampening?
A: Usually the hexagon boards are used for decoration or as memo board. If they are sticked all over the wall, they have dampening effect. 
A: They have glue on the back for mounting on a wall. You'd have to expect there could be some damage if you removed them. They are not designed to be moveable. 
Q: How thick is that ? I really like this colorful cork board, seems very nice to decorate the wall, but I'm worried if that's better than usual cork ? 
A: It's 0.47in thick, thicker than the usual cork tiles board. Thickness can also be customized. Unlike the normal bulletin board , we have many bright colors which would be awesome decorate on the wall of room! And a great display for your favorite picture or other stuff! 
Q: Does this material smell bad?What is felt?
A: No. They are great for an easy splash of color. 
A: There is a paper you peel off the back, leaving the felt with a sticky back. Then you just press it against a clean surface.