100% NEW ZEALAND WOOL PRESSING MAT FOR QUILTING
✂ PRO STANDARD IRONING MAT WITH OR WITHOUT STEAM: With a premium quilting pressing mat made of 100% wool, with dense interlocking fibers preventing stretching & making your quilting ironing an easy, fast, most efficient task.
✂ PERFECT FOR SEWING, EMBROIDERY & DIY CRAFTS: Designed in the ideal shape for convenient ironing, this wool heat pressing pad makes your handy sewing iron pad for detailed sleeve or pant seams ironing, your embroidery mat or your DIY flat iron pad.
✂ AN EXCELLENT PORTABLE IRONING PAD: Compact, feather-like and easily fitting in your handbag or luggage, This wool pad will make your tabletop ironing pad in the hotel room, the college dorm and wherever you are.
✂ A THOUGHTFUL GIFTING IDEA: Treat a loved quilter, embroidery enthusiast or DIY crafter to an unforgettable gift! Offer this easy press mat on all gifting occasions and help them get flawless ironing results in a breeze! Show off your excellent taste!
✂ MAKE IMPROVEMENTS IN YOUR QUILTING: Crisp & flat seams are keys to beautiful blocking. With the right tools, you can be sure to get crisp & flat seams every time without stretching or distorting your fabric. A must-have tool for both savvy quilters and beginners.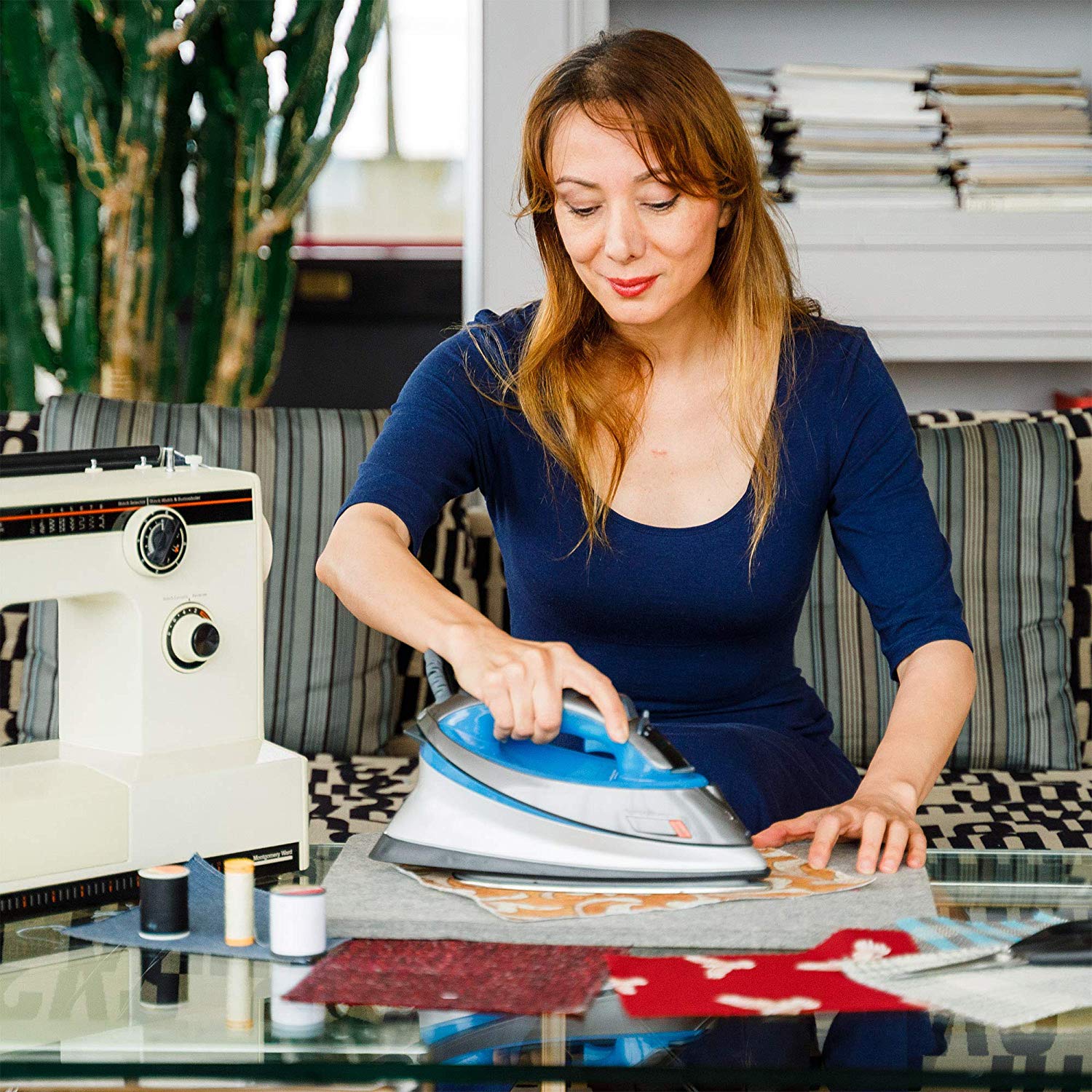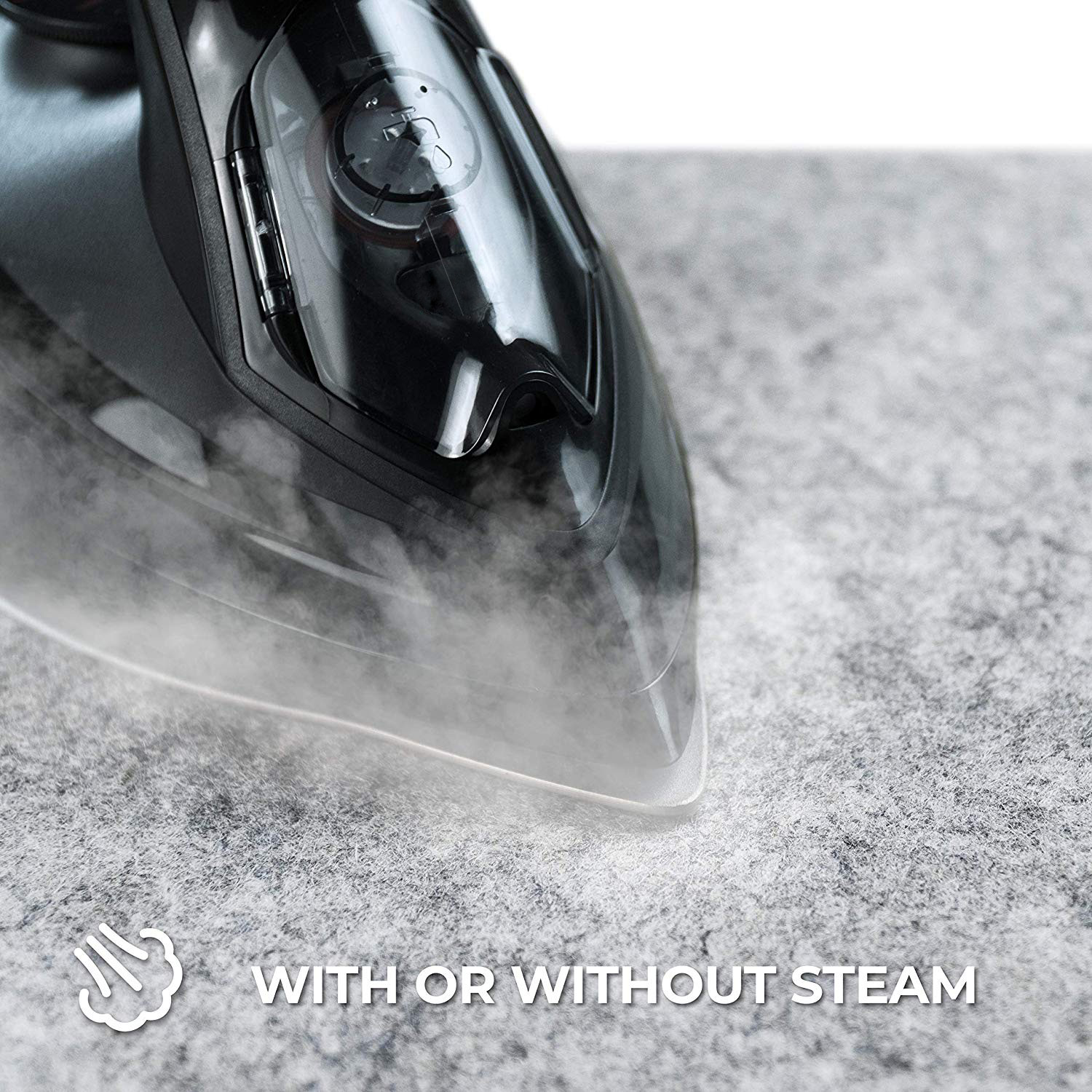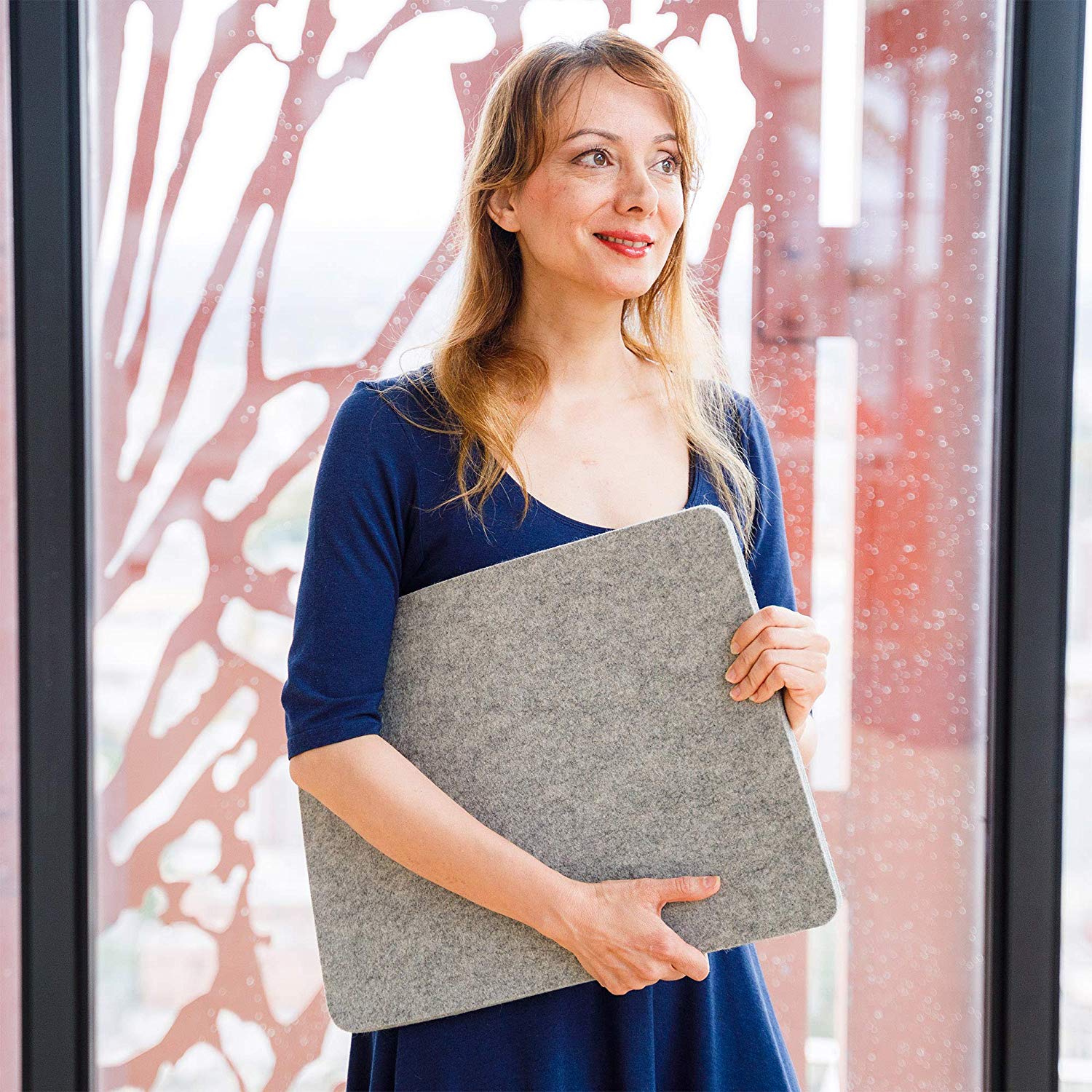 ---
---