Wool Dish Sponge Pad,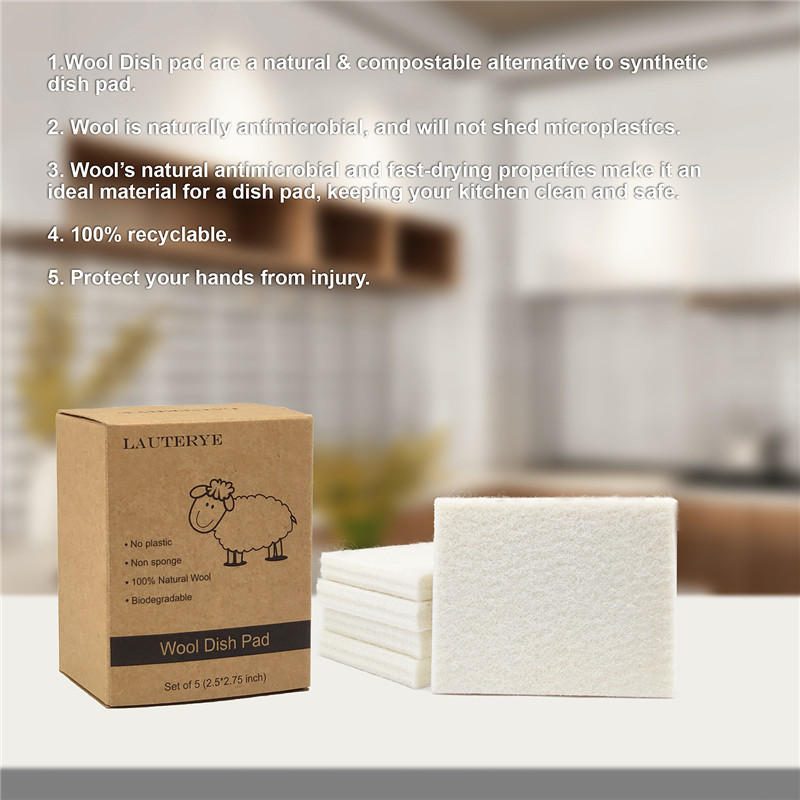 Are you tired of sponge washing dishes? Bad smell,worry about formaldehyde inside, harmful for your health, have large pores, food residue is easy to stay and breeding bacteria.
I think you will like below wool dish pad:
-The wool dish pad made from 100% wool, it's sustainable and biodegradable fibers and don't contain any chemical compounds.
 -As the oldest fiber in the world, wool has a unique molecular structure that allows air to carry away odors and keep itself clean. 
-It's use cycle can up to 6 months, is the perfect replacement of sponge.
---
Previous:
car clean foam pad set
---