Get tired of the boring household cleaning?
Try Rolking power scrubbing drill brush cleaning brushes and Scouring Pads. It can attach to any cordless drill or impact driver, become a powerful cleaning tool. Get stubborn cleaning jobs done faster and achieve a deeper clean, definitely a good partner for your household cleaning.
Different shape of Medium drill power scrubber brushes, different stiffness Scouring pads, scrub sponge and backer, perfect to clean bathroom surfaces, grout, upholstery, wheels, tile, shower, toilet, kitchen, bathtub and carpet etc. Nylon bristles will not scratch your bathtub and shower tile surfaces
When you are ready to change out your drill cleaning brush attachment simply pull out our innovative quick-change shafts and easily install a new brush. Press your brush against the surface you want to clean and start the drill. Your surface will be spotless in no time. 
There are 8type drill brush sets for you to choose, such as 3 pack set, 4 pack set, 14 pack set and so on. Rolking can also make custom brush set as you need, you can make up any brush sets you want. 
Below are ready sets for you, which one you like?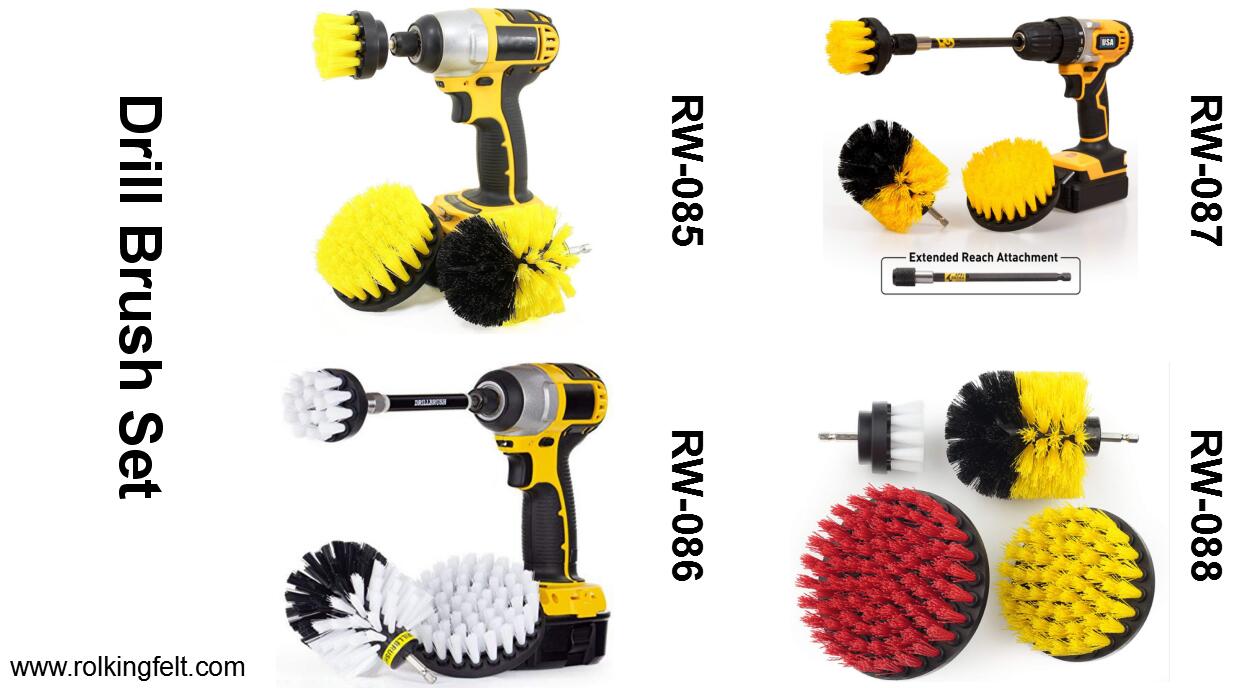 ---
Post time: Aug-23-2019