Durable and breathable Felt Grow Bag for Potato Plant
The felt potato bag is a practical and environmentally friendly solution for storing and carrying potatoes. Made from high-quality felt material, this bag offers numerous benefits for potato enthusiasts.
Description: 
Unique Design: Each Potato bag with visualization window.

Durable Construction: The bag is crafted from premium felt fabric, which ensures its longevity and resistance to wear and tear. It can withstand the weight of potatoes without losing its shape or integrity.
Breathable Design: The felt material allows air circulation within the bag, preventing moisture buildup and maintaining the freshness of the potatoes. This feature helps to extend the shelf life of the potatoes and prevent them from sprouting.
Size and Capacity: The bag is available in various sizes to accommodate different quantities of potatoes. Whether you need a small bag for a few potatoes or a larger one for a bulk purchase, there is an option to suit your needs.
Detail picture: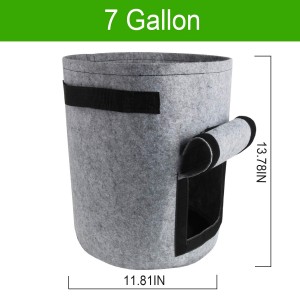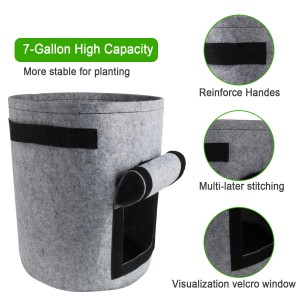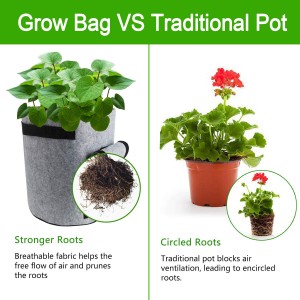 The felt potato bag is a durable and breathable storage solution for potatoes. Made from high-quality felt material, it keeps potatoes fresh and prevents sprouting. With a convenient drawstring closure, it is easy to use and can be reused. This eco-friendly bag is versatile and suitable for storing other vegetables and fruits. Easy to clean and maintain, it is a practical addition to any kitchen or pantry. Say goodbye to plastic bags and choose the felt potato bag for sustainable potato storage.
Our Company: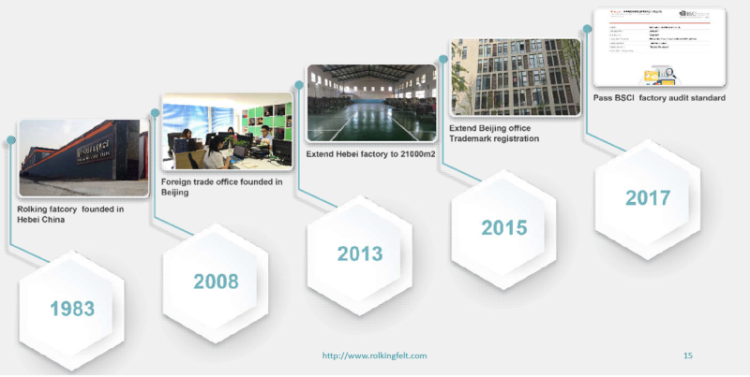 ---
Previous:
felt wheel with red back
---