The hottest product in China now—- the felt gift shopping bag for children.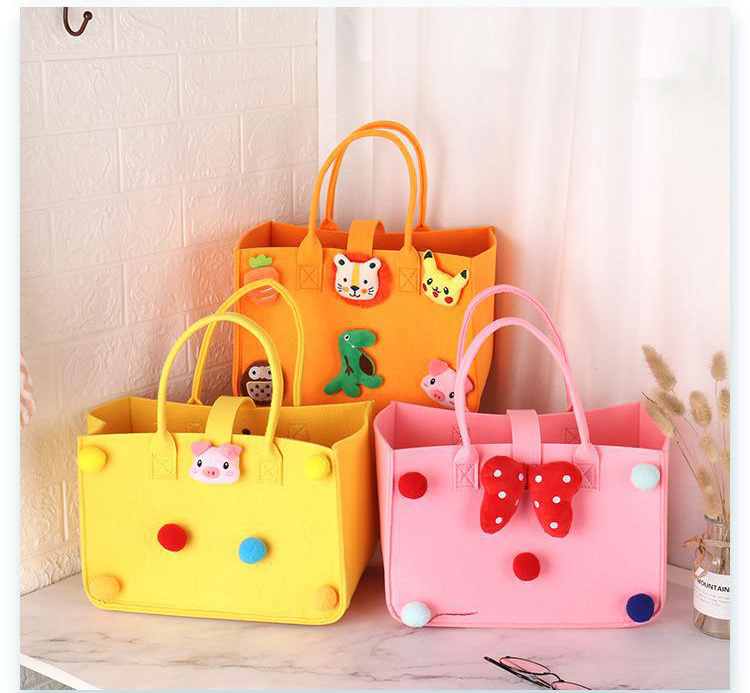 It's very popular in China now. Mainly for a present that you can send to the children to put some snacks and toys in it.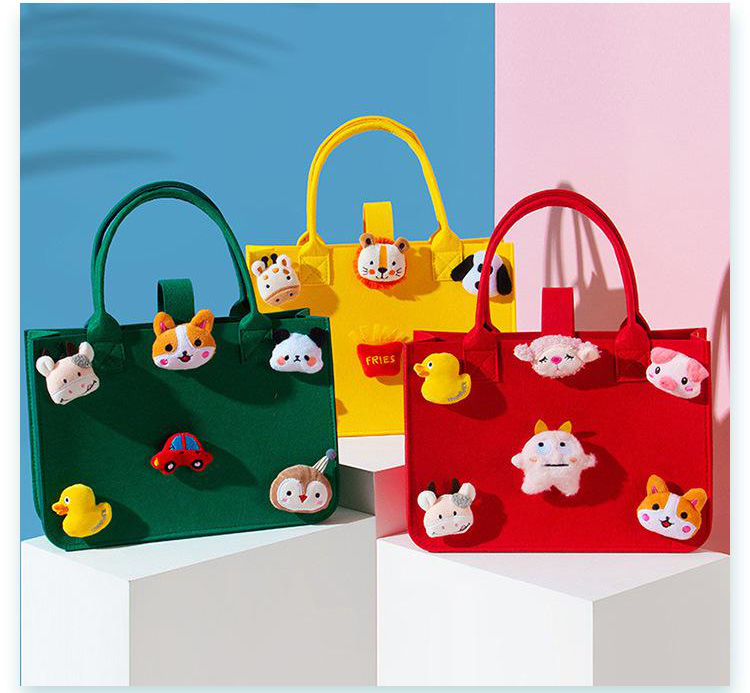 Sewed with cute and different dolls. The felt tote with 2 rein-forced handles is strong, durable, dirt-resistant, not afraid of impact and friction, yet lightweight.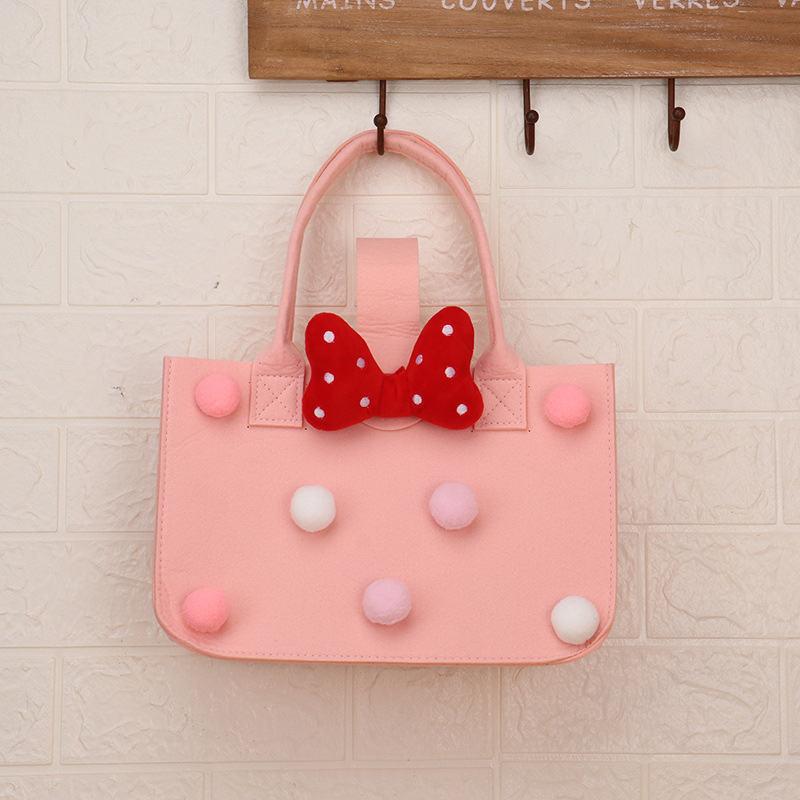 ---
Previous:
100% Wool Needle Felting Pad
Next:
---