*A CADDY FOR YOUR BABY'S ESSENTIALS: Diapers, baby wipes, clothes, bibs, toys, bottles, snacks, creams, powders, your breast pump – keep all of your baby's essentials in one place with the baby diaper caddy! The baby diaper organizer is large enough to fit multiple items at once, so that you can always be prepared in the case of an emergency!
*DESIGNED TO BE VERSATILE AND PRACTICAL: This caddy make sure that the nursery organizer diaper caddy is large enough to fit all of your baby's important items, so that you can carry them with you when you leave the house. You can also remove the insert and create a single large space for those items that are too large to fit in the small compartments.
*SUPER-SOFT AND LIGHTWEIGHT, YET STURDY: The diaper caddy organizer is made with a soft and lightweight felt fabric, however, it is very strong a sturdy. So load the baby diaper caddy with all of the baby products you need and leave in the nursery or on the changing table, otherwise carry it around using the strong and comfortable handles.
*YOUR SATISFACTION IS GUARANTEED: We're very confident about the quality, durability and practicality of the baby diaper caddy, for this reason we have backed it up with a money back satisfaction guaranteed. So get the diaper organizer and try it out! If it won't help you organize your baby's essential products, we will refund you.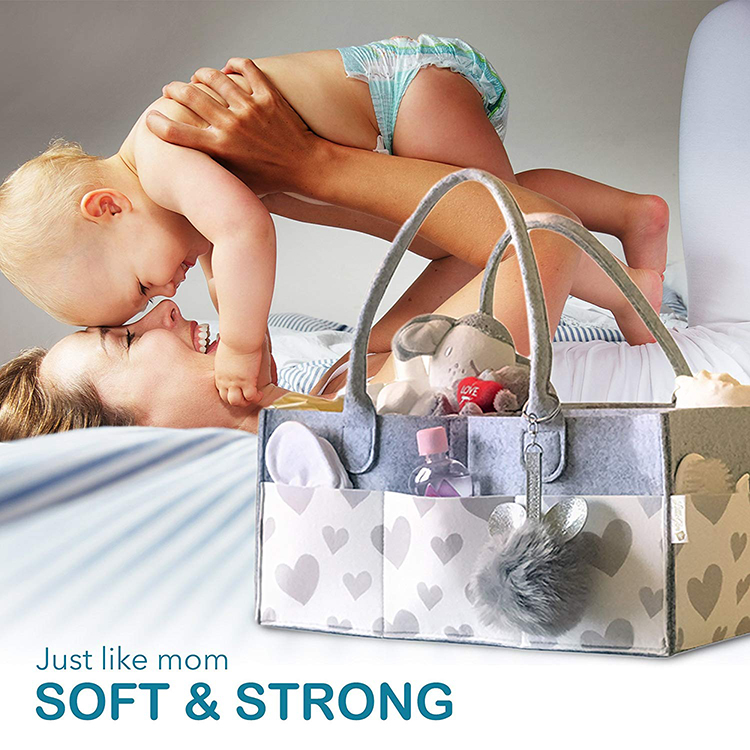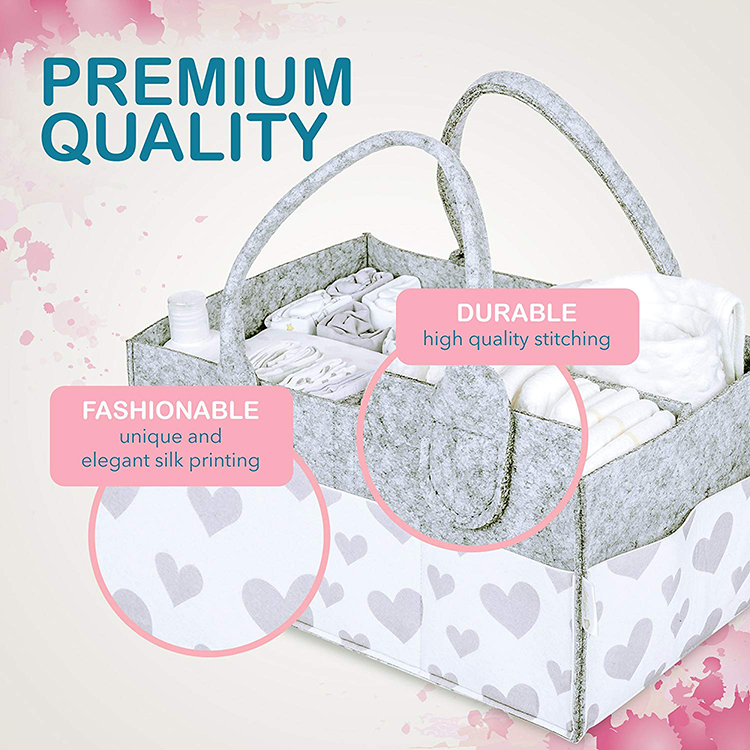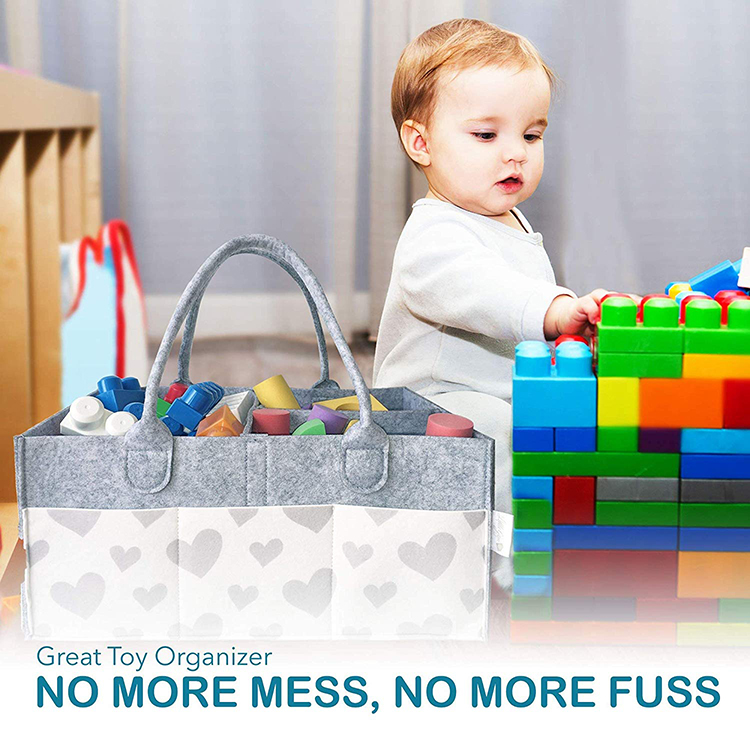 ---
Previous:
Felt Inserts
Next:
cat cave
---