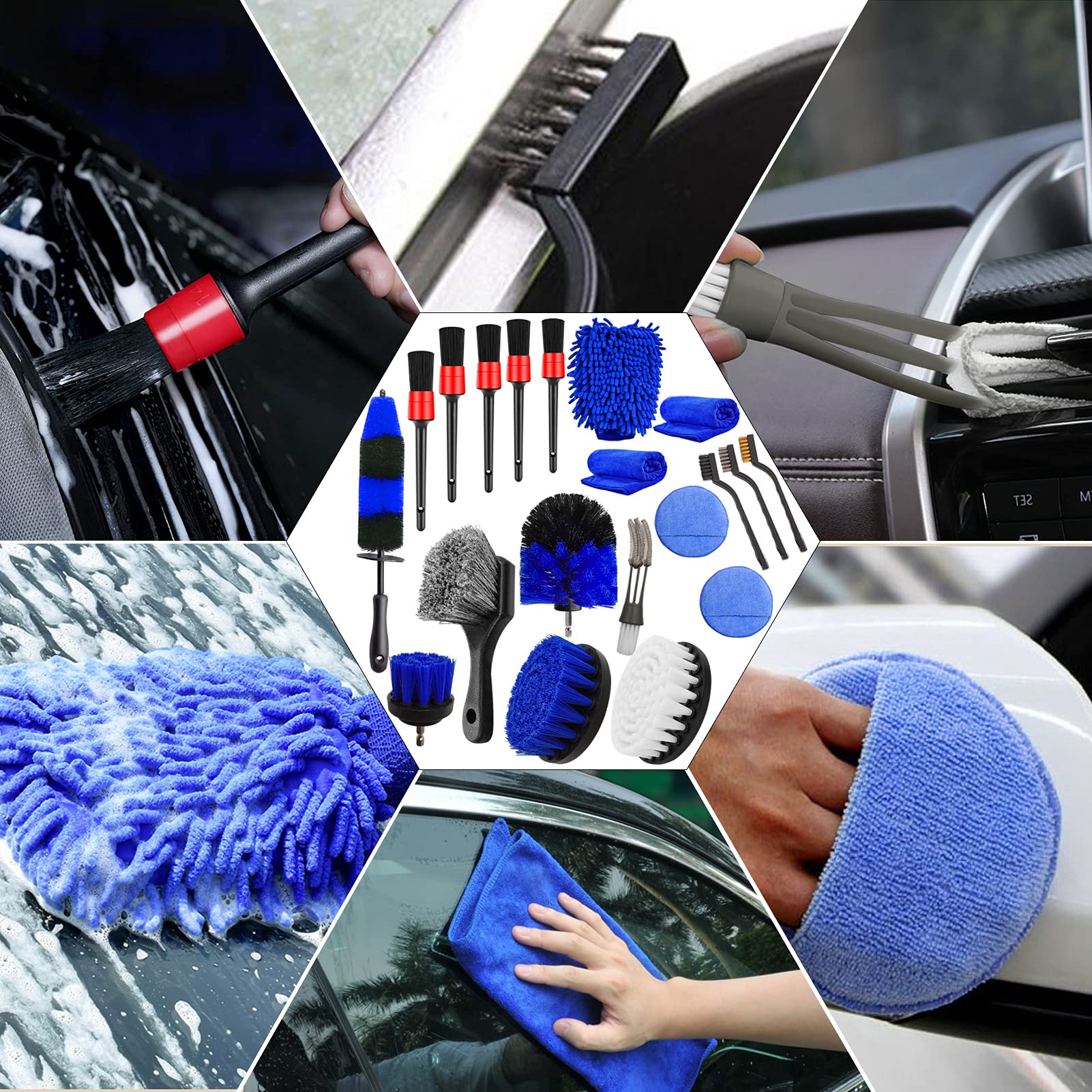 【20PCS-in-1 Car Wheel Detailing Brush Set】 Includes: Long Handle Car Wheel Brush*1, Short Handle Car Tire Brush*1, Car Detailing Drill Brushes*4, Car Detailing Brushes*5, Wire Brushes*3, Dashboard Mini Brush*1, Car Wash Mitt*1, Car Washing Towel*2, Wax Applicator Pad*2. Professional Car Detailing Drill Brush Set for both interior and exterior car cleaning including Engine Bays,Wheels, Rims, Exhaust Tips, Emblems,Tire, Leather Seat, Grills, Exhaust Tips, Bumpers, Undercarriage, Air Vents, ect.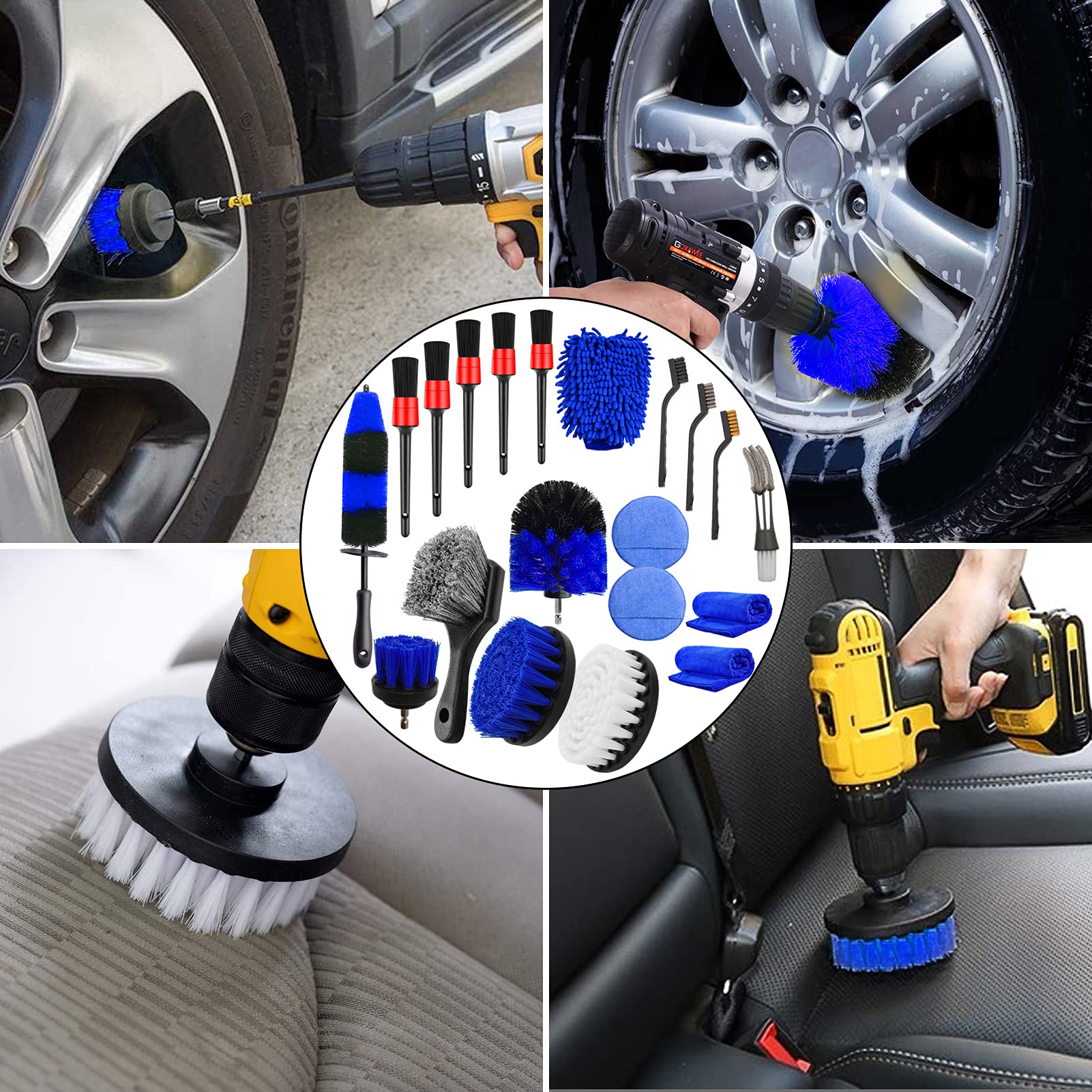 【1x Long Handle Car Wheel Brush & 1x Short Handle Car Tire Brush】17 inch Long Handle Car Wheel Cleaning Brush is perfect for removing tough dirt,collected road grime and brake dust. With soft bristles will not cause scratches yet strong enough to clean the brake dust and dirt off the wheels. The size is perfect to fit between the calipers and is sturdy enough to perform well. The Short Hande Wheel & Tire Brush is ideal for scrubbing grime and dirt from your car's wheels and rims.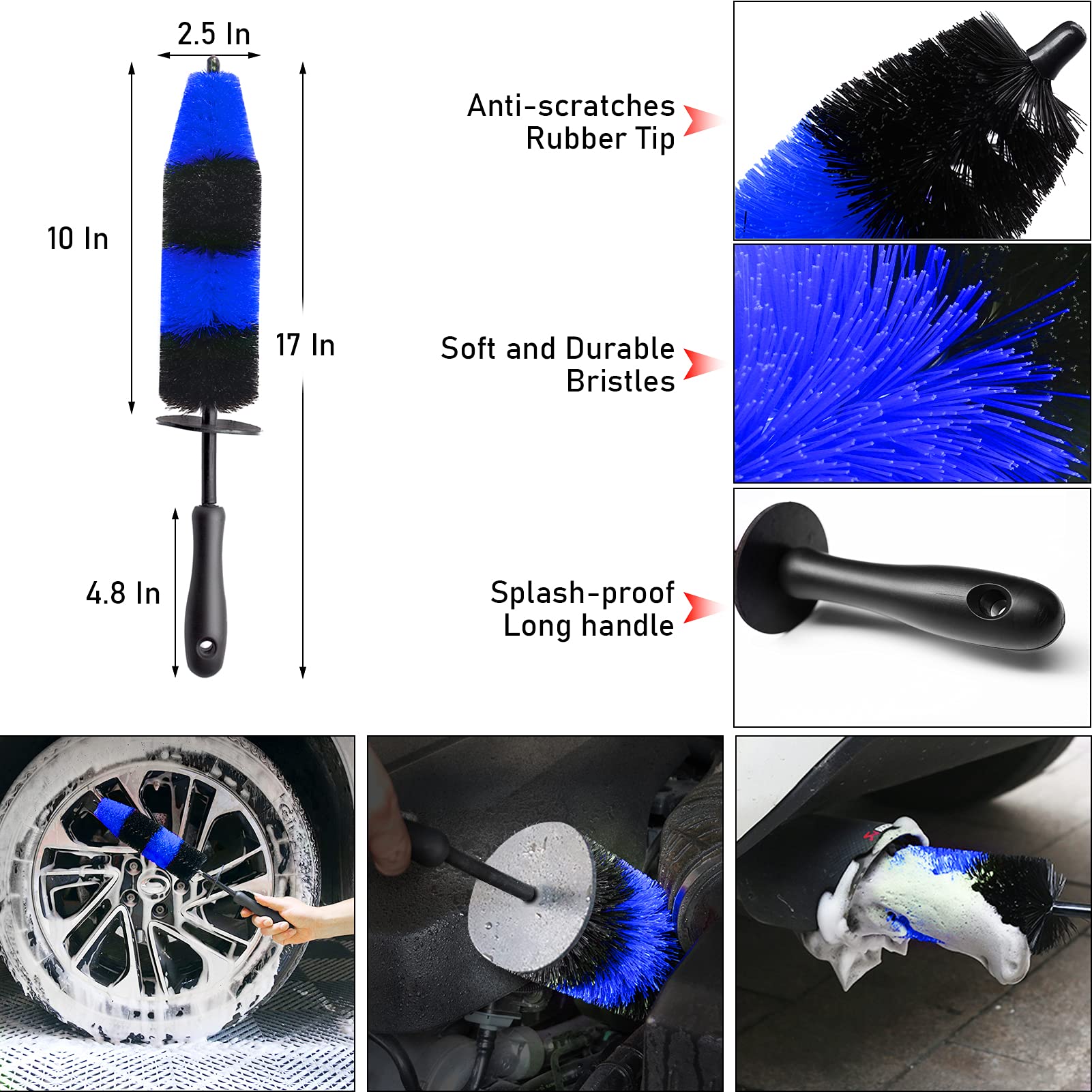 【4x Power Scrubber Drill Brushes】Includes 4 pieces different stiffness and shapes scrubber brushes.2inch Blue Medium Brush is a perfect tool to reach tight, narrow and hard to reach spaces. 3.5inch Blue Medium Car Corner Brush is made for car interior corners, carpet, tire, wheel, bumper and also can be applied to kitchen, shower, bathtub,etc. 5Inch White Soft Brush is suitable for car surface, headlights, leather seat, ect. 4Inch Blue Medium Brush is good to clean broad/open surface areas.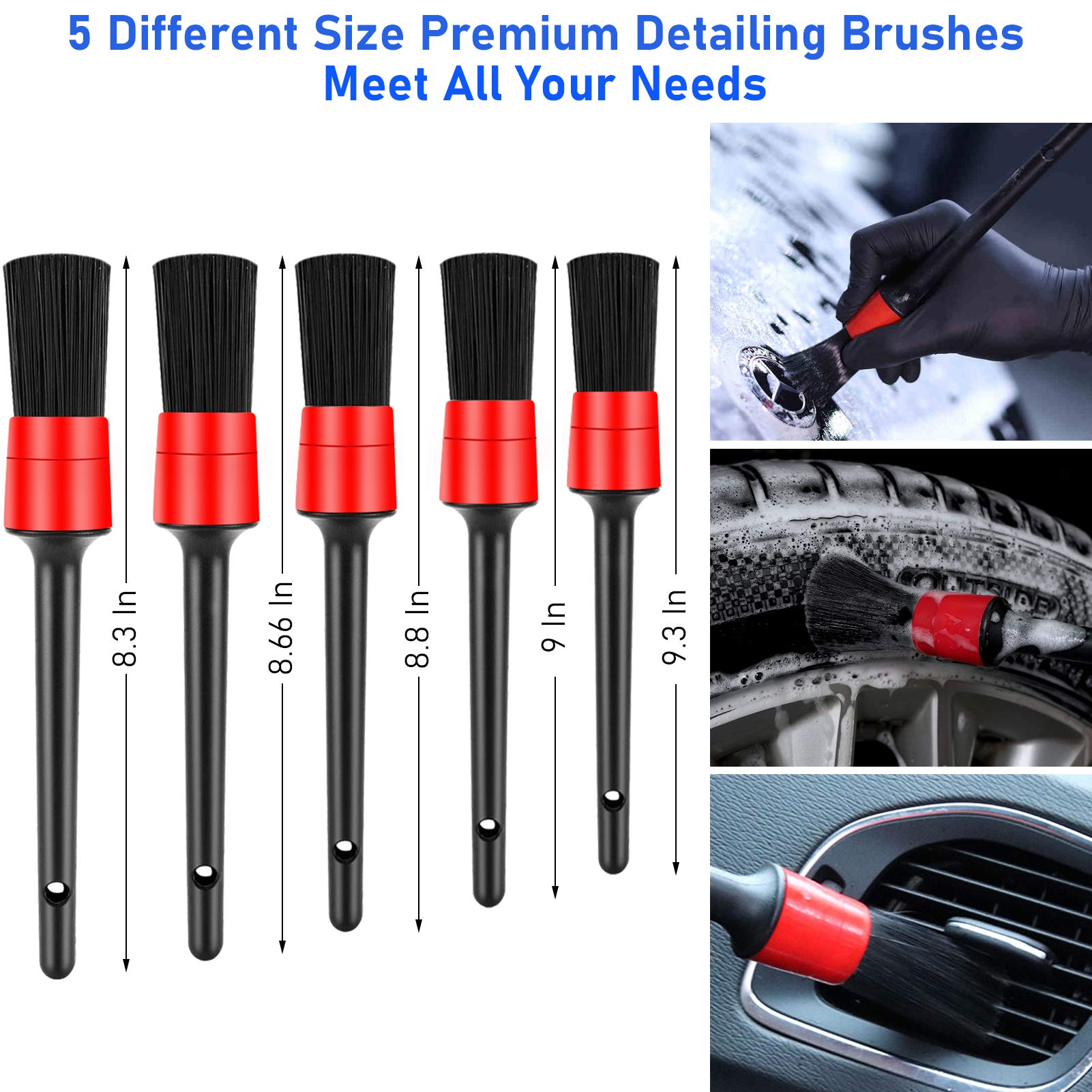 ---
---