Decription: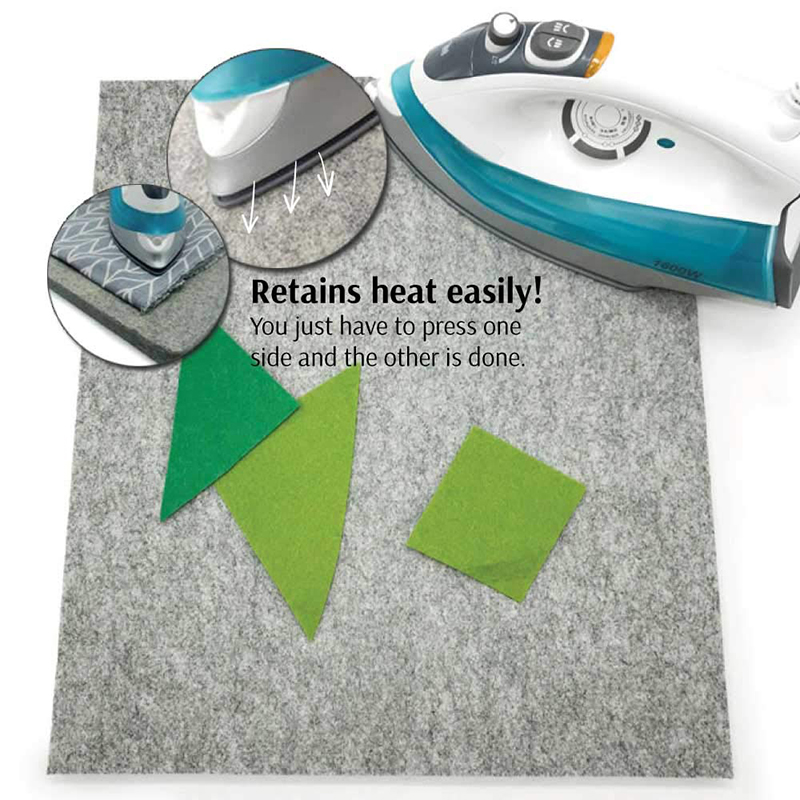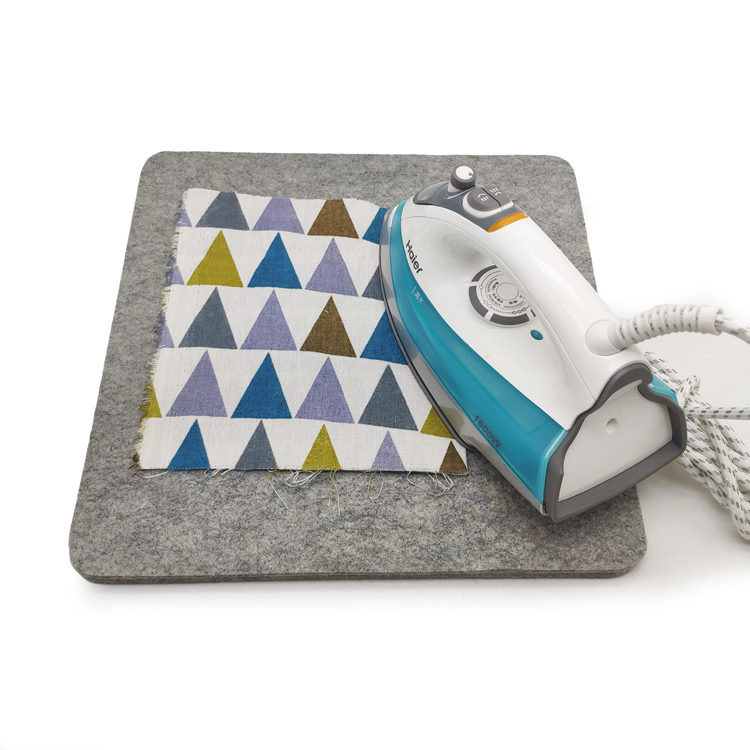 ACHIEVE SUPERIOR, PROFESSIONAL LOOKING RESULTS – The natural wool fibers of this premium Pressing Mat provide a perfect pressing surface for any textile work. Densely packed wool fibers are superior for heat setting and seam pressing. Reduce curling, eliminate puckering and waviness and minimize stretching.

SAVES TIME AND ENERGY – Press more in less time. Natural heat absorbing properties of this specially formulated woolen material traps and radiates heat back up through the fabric effectively ironing both sides at the same time. Flatten your work perfectly with less energy!
EASY TO USE – INSTANTLY START MAKING BETTER SEAMS – Heat-set with ease! Works like an extra-hand by grabbing the fabric to prevent sliding during pressing. Pieces are easily pinned to the mat for blocking work if desired.
VERSATILE -  Both knits and woven. Hand iron or heat press. Use on most any hard surface. Absorbs heat and moisture preventing burns and overheating of the surface below.
Detailed image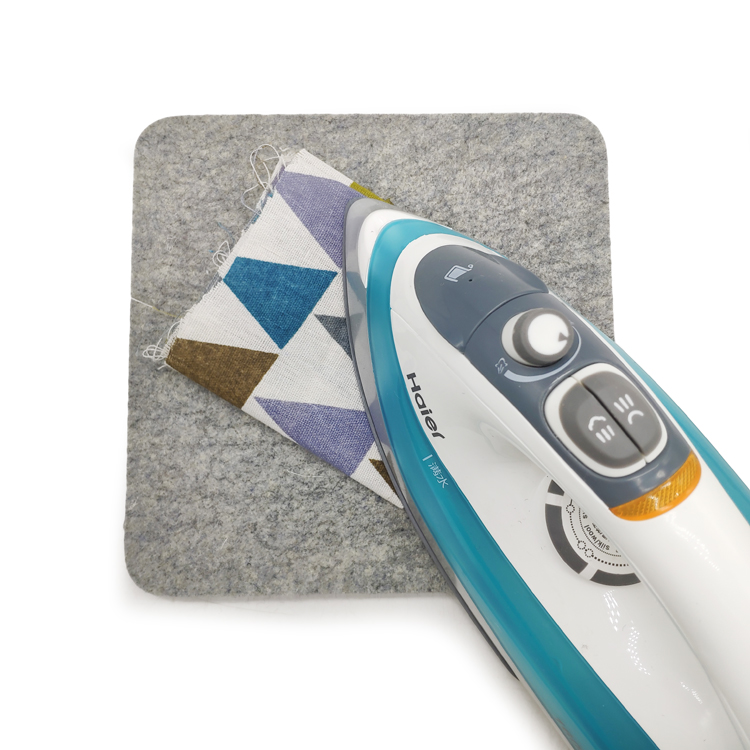 USE INTRODUCTION 
1.  Use a dry iron:

VPU wool ironing mat is made by 100% pure wool, it's porous material, steam will go through it when use with steam. And them the heat will go thourght too together with steam. 
2. No rolling and folding:
This wool mat is thick and soft,  it's easy to cause wrinkle when fold it.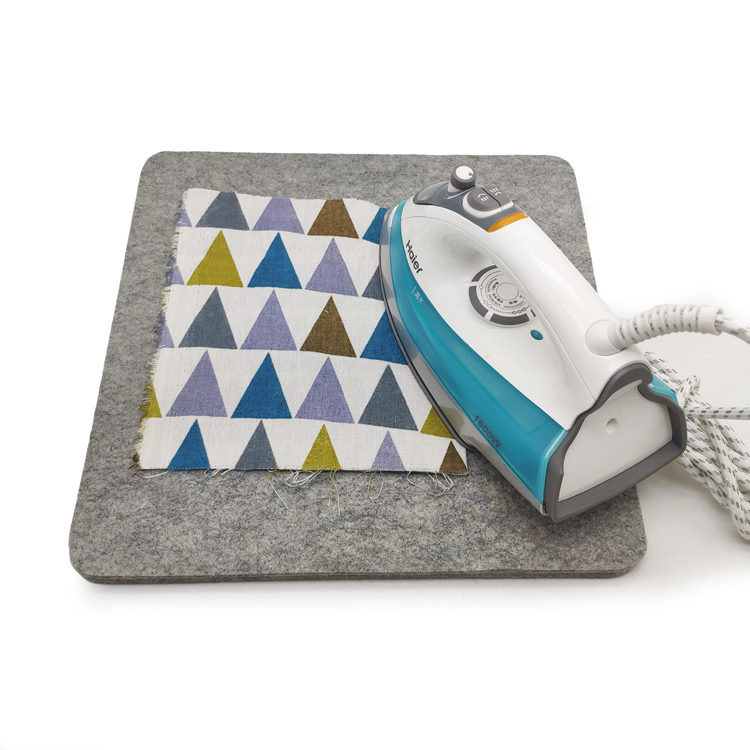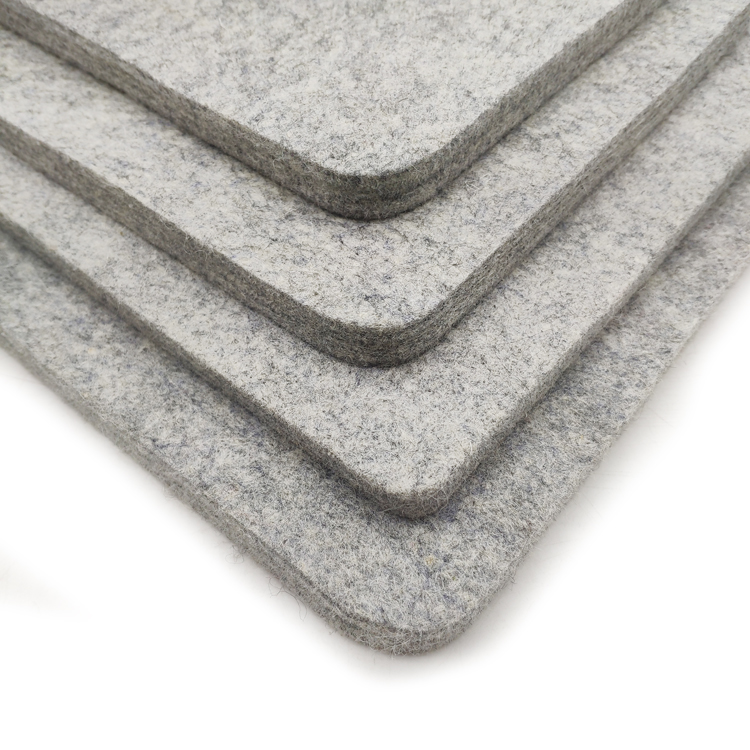 FAQ:
Q: If this wool mat is used with an iron on a nice wood surface, will the wood be harmed?
Answer from customers: I have mine on a kitchen island with a wood top. It has had no effect on the wood top.
Q:Can I use my iron on the highest setting?
Answer from customers: I use my Oliso Iron on the highest setting with the mat and it's been just fine.

Q: Is this mat 100% wool?
Answer from clients: I've only used it for about 3 hours but so far I'm in love with it. Great for travel. Nice thickness, didn't warm the table it sat on. Size is good for patchwork piecing. I'd buy it again.
Q: Can I use this instead a regular ironing board to iron my clothes? Or do I need an special iron ?
A: No special iron needed, it can use with any types ironing board, or even just on table.
---
Previous:
felt laundry organizer for children
---